Worlds FIRST instant Hair Root Powder without Damaging Chemicals!

Over 180 applications per bottle!
Do you have grey roots? Are you struggling to find a hair color treatment that won't wash out after a quick shower or getting stuck in the rain? Does your current hair color treatment fail to cover up your grey hair, or leave your hair feeling dry and unhealthy? 
 
We think it's about time that you finally have the hair color treatment that you deserve to provide you with that added confidence when going grey.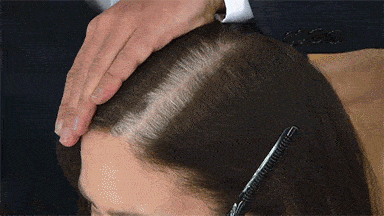 ✅100% Vegan
✅Water-Resistant
✅Fast and Easy, Instant result!
✅Natural Looking
🚫No Peroxide
🚫No Dye
Each and every day, being you is all about showing the world who you really are – and in your best light! Our Root Touch Up Powder has been specifically formulated to go on easy and cover up your grey hair for a guaranteed 3 days!
Sevich Hairline & Root Touch Up Powder helps your hair recover from sustained damage and helps it built its strength and showcase its natural beauty. Instantly look years younger after your first application. Our hair powder influences the melanin pigment cells in your hair that cause it to turn grey and leave a lasting impact that helps to reverse the process of going grey.
Not sure which color to choose? Join our chat and we will help you!
THIS ISN'T JUST A HAIR COLOR TREATMENT!
Root Hair Powder isn't just a hair color treatment, it's an all-in-one hair strengthening solution. With self-adjusting color technology, anti-stick protection, waterproof technology, and instant results, this is the root conceal solution that every adult has dreamed of.
TOUCH-UP BRUSH
Every jar comes with a little sponge which you can use to apply the powder, however for the best comfort and application you're better off using our quality brush.
DON'T FORGET ABOUT OUR 100% MONEY BACK GUARANTEE.
At Sevich Hairline & Touch Up Hair Powder, we want our customers to trust in our products, and for that very reason, we're proud to extend a 100% money-back guarantee for our Root Hair Powder. If for any reason, you feel unsatisfied with our product, simply say the word. Each of our customers is always eligible to return the product and receive 100% of your money back – each and every time.
But we have a feeling that it won't get that far.